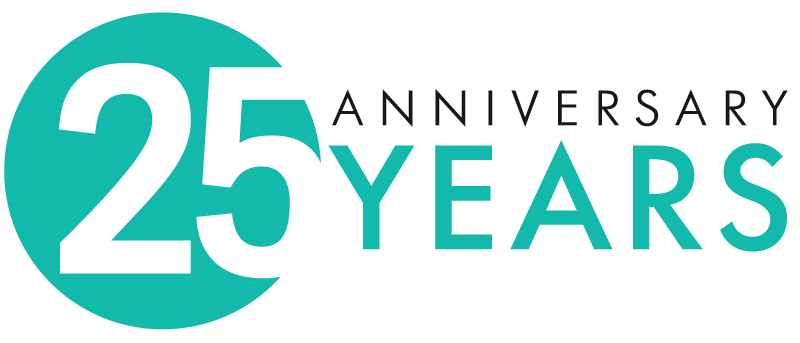 It was the summer of 1996—the dawn of the Internet age. Rumblings of our digital future could be heard everywhere, along with two current Céline Dion hits. Philippe Lazzaroni, now president of Direct Impact Solutions, was working in the event industry at the time and creating a website for a festival. But with his combined business sense and interest in computers, he felt he had higher ambitions. So, he took the step and founded Informatique Direct Impact Inc. with his friends Sylvain Lapointe and Éric Côté. The group moved into its first offices in Laval on January 17, 1997.
With 25 years, 2175 clients and 8125 projects under its belt and with offices in Canada, France and the U.S., Direct Impact Solutions is going strong. We're proud to be a leader in custom application development.
Looking back at our journey with President Philippe Lazzaroni
From one-stop shopping to digital transformation
The first idea for the company was to position itself as a one-stop shop for IT services for SMEs. Websites, FileMaker, tech support: back then, an IT company could do everything, the market being much less fragmented than it is today. Just eight months after its founding, Direct Impact signed its first major contract with the CHU Sainte-Justine (still a client of the company).
At the end of the 1990s, an operating system revolution was in full swing, and there was high demand from companies for technical support to deal with migration to Windows 1995. Direct Impact's outsourcing division was running at full steam. At the same time, the FileMaker division was becoming one of the most popular services the company offered. With the digital transformation accelerating, companies could see the potential that FileMaker offered for managing their data and processes.
"We quickly became the Quebec leader among FileMaker developers," said Philippe Lazzaroni. The company became a Claris Platinum Partner in 2008, and Philippe participated as a speaker at a FileMaker conference in Paris two years later. It was the first step toward building an international name for the company. "Networking has been the main key to our business development. We really grew through acquisitions, which came from networking activities." The first stop in this expansion? France.
International growth
After acquiring several Quebec companies in the 2000s, Direct Impact started to set its sights on the global market, and bought part of the French clientele of a Belgian company. "We made the move because, to start with, we speak the same language and we have a common perspective," said the president. Following this first foreign expansion, the company opened offices in Toronto and London, Ontario. With a solid team that was able to offer the same cutting-edge expertise as before, but now to English-speaking clients, Direct Impact was ready to take on the U.S. market. In 2021, it opened offices in Portland and New York, operated through its new subsidiary, Direct Impact Solutions USA Inc. With internationalization comes the need for diversification: Direct Impact partnered with the OutSystems platform, and became competent in the Laravel application framework so it could build web and mobile projects for new clients.
A shared success
The company has won various competitions and awards over the past 25 years, including service company of the year (25+ employees) from the Chambre de commerce et d'industrie de Laval, and the FileMaker Advocacy Excellence Award, twice. "But what I'm most proud of from a personal point of view is creating quality jobs," said Philippe Lazzaroni. "It's having 40 employees who have good working conditions and a work-life balance. I believe we make it possible for a whole group of people to achieve their potential, that we really have an impact on people. It's important to point out that Direct Impact's success is above all a team success. The foundation of our company is knowing how to collaborate as a team to realize our projects successfully and benefit our clients."
So what's the key to success for a business to last and continue to grow? "You have to be able to recognize when you can't do everything by yourself, and surround yourself with the right people at the right time," said the entrepreneur. Philippe's two partners, Patrick Daneau and Mathieu Lefebvre, have played a central role in this respect. "Our greatest achievement," Philippe continued, "is to still be around after 25 years and to be relevant in a field that's as fast-moving as IT. We've served over 2,000 clients, and we could not be more grateful for the trust they've placed in us. There would be no success without them." It's a safe bet that the expertise and agility of the entire Direct Impact team will mean the company has many more great achievements to celebrate on its next anniversary.
Our Story