Low-code development with OutSystems®
As an OutSystems partner, Direct Impact Solutions is uniquely positioned to help your organization rapidly develop enterprise-grade applications and provide enterprise licensing.
Free OutSystems Download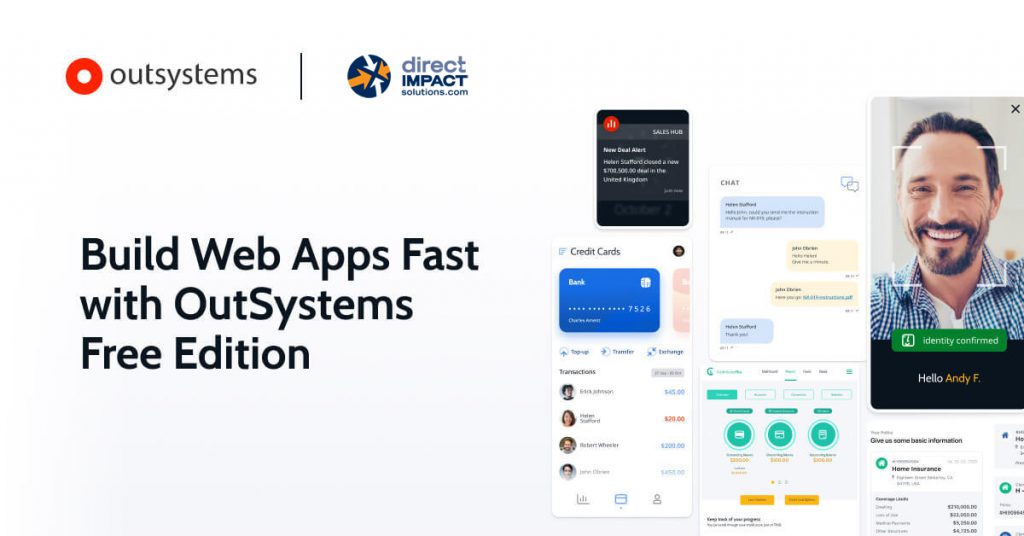 The #1 Low-Code Platform®
Why Use OutSystems?
eBook – Break Free from the IT Backlog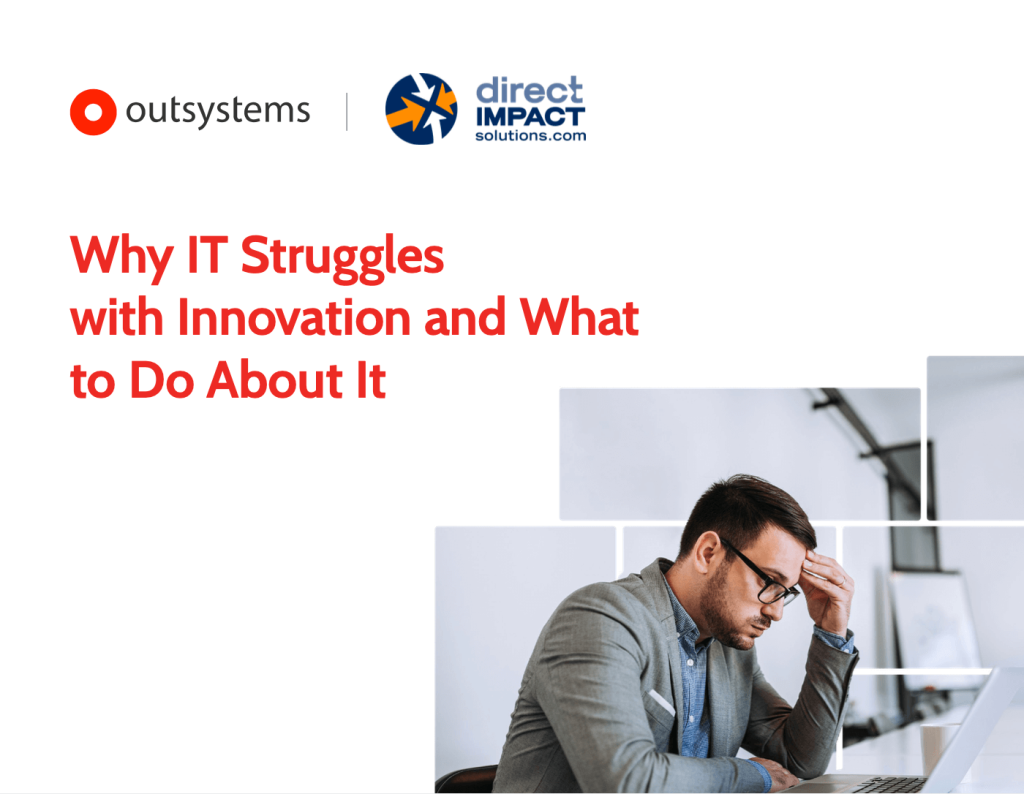 Develop Custom OutSystems Low-Code Applications
Integrate a Custom Solution in your Business Processes
OutSytems software can quickly clean up a robust IT backlog, and make developers several times more powerful. With robotic process automation (RPA) including AI, ML and IoT, you can focus on proactively developing applications that matter. The OutSystems platform offers lightning-fast, single-click deployment and scales to accommodate millions of users so that your applications are as useful as they are fast to create.
The OutSystems app development platform gives every organization the power to innovate through software. By utilizing OutSystems, businesses of all sizes can develop, deploy and manage critical apps at speed—enabling them to respond to market opportunities and continuously deliver value through software-driven innovation.
With the ability to create best-in-class mobile apps, web apps and progressive web apps, OutSystems can accommodate all of your business' unique software requirements.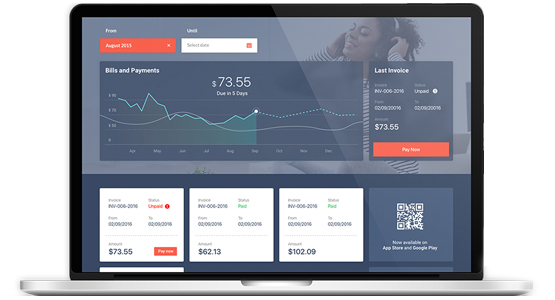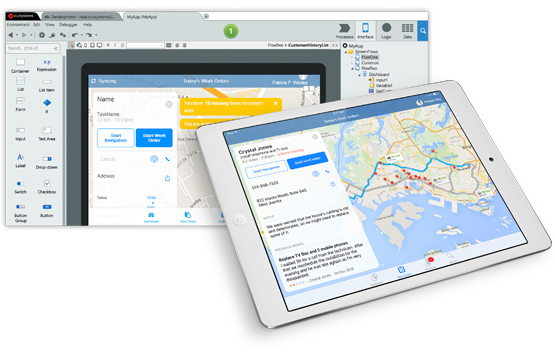 Explore New Possibilities
With OutSystems, organizations can build the software that makes the difference – whether it's for transforming customer services, delivering workplace innovation, automating processes, or modernizing core systems. OutSystems makes this possible by combining extraordinarily fast, visual, model-driven development with a modern platform built around AI, cloud, DevOps, and security.
Quickly connect your new applications to your other software platforms by using the integration builder. The integration builder streamlines the app integration process so that your new apps can be up and running faster than your competitors.
Thanks to OutSystems' AI-powered code builder, our team can create your apps in a fraction of the time compared to traditional coding.
Why Hire an OutSystems Developer?
In the current market landscape, enterprises are under constant pressure to innovate and stay ahead of the competition. In order to do so, they need to develop cutting-edge applications that can help them gain a competitive edge. However, developing these applications can be a challenge, especially if you don't have the right resources or expertise on your team.
This is where an OutSystems developer can be extremely valuable. OutSystems is a low-code development platform that makes it easy to build enterprise-grade applications. With OutSystems, you don't need extensive coding knowledge or experience to create high-quality applications; all you need is a basic understanding of the platform.
An OutSystems developer can help you quickly and easily develop the applications you need to stay competitive in today's market. Not only that, but an OutSystems developer can also help you future-proof your applications by making them scalable and adaptable. So if you're looking to generate cutting-edge applications for your enterprise, hiring an OutSystems developer is a smart move.
A Team of Experts
Direct Impact Solutions is recognized as a world leader in the in the development, implementation and optimization of low-code, no-code and full-stack custom solutions. We have branches located throughout Canada, France and the U.S.
Keep in Touch
Sign up to receive information about events, training classes, news and more.
By signing up, you agree to receive email communications from Direct Impact Solutions. Data will be used only by Direct Impact Solutions and will not be transferred, sold, rented or made available to a third party in any way.
You can unsubscribe from this list at any time.