Our Process
Stages & Methodology for Software Design
Agile Methodology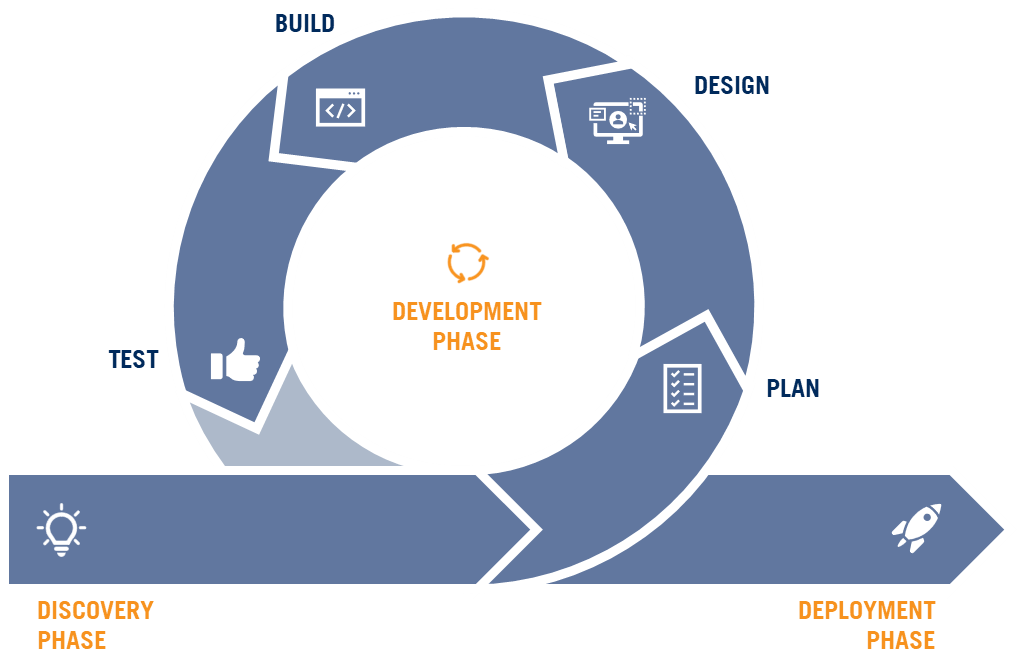 Our well-established approach is inspired by agile best practices and is specifically tailored to get you to a working product faster.
With traditional project management methods, detailed analysis of the entire solution was done upstream. This was very time-consuming and costly, and delayed the start of development. Inevitably, changes and clarifications had to be made during the project. Often, more effort was put into managing change requests than providing value by developing important features.
For these reasons, our approach provides you with an easy entry point and a flexible project. We adapt to changes by regularly asking for your feedback, which is a key part of our day-to-day work. This results in a more successful project and a higher return on investment (ROI) for you.
We've helped our clients achieve:
Project Stages
Our approach values collaboration with your stakeholders and is comprised of three phases:
Discovery Phase
During the discovery phase, the first step is to learn about your current situation and/or the problems you are trying to solve. To do this, we will review the documentation you have and meet your stakeholders. From the information gathered, we will write your requirements in the form of user stories, estimate their relative size, prioritize them according to their ROI, then tentatively assign them to upcoming weeks. This forms the initial project plan.
For larger projects, this phase may only be used to discover the highest priorities. A single project could therefore have several discovery phases.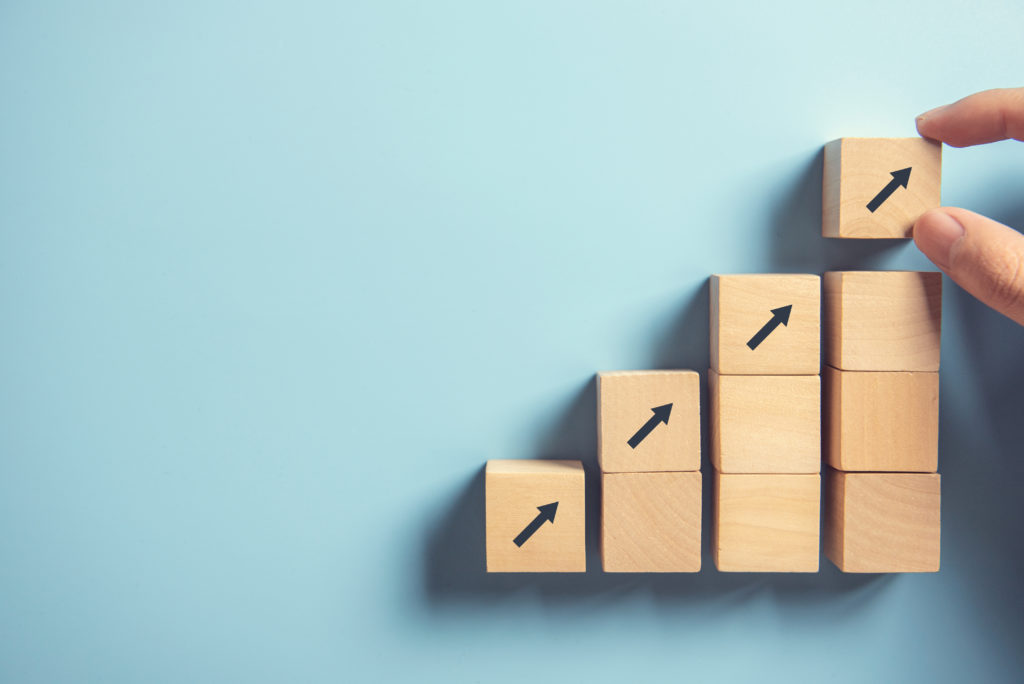 Development Phase
The development phase is an iterative cycle during which we build your custom solution piece by piece.
Planning Stage – We add detail to each of the user stories selected for the iteration in the form of acceptance criteria.
Design Stage – We create high fidelity design that will define how the final product will look and interact with users.
Build Stage – The whole team collaborates to implement the features that meet the agreed upon acceptance criteria and design.
Testing Stage – We verify that the implementation meets the functional, business and design quality standards, both internally and with you via User Acceptance Testing (UAT). This will allow us to gather, triage and incorporate your feedback.
Deployment Phase
During the deployment phase, we implement the new features in your production/live environment, so that your users can benefit from them. This may occur several times during the project, depending on the needs of your stakeholders. It is also possible that new needs will emerge from your users, and we can prioritize them so that they can eventually be part of a next development cycle.
After each deployment, it is also important to ensure the monitoring and maintenance of your solution, as well as respond to any support requests that may arise.
Have a Project in Mind?