FileMaker Case Study
National Organization/Film Industry
Directors Guild of Canada Case Study
The Directors Guild of Canada (DGC) is a national labour organization that represents over 4,800 key creative and logistical personnel in the screen-based industry covering all areas of direction, design, production and editing.
The Client
As a national organization, using two separate Microsoft Access databases and a PHP/MySQL website to manage data of members in multiple offices across the country, DGC needed a new integrated data solution. The DGC chose the FileMaker platform to develop this new solution, as some of its employees had a positive opinion of it from experience gained in other similar organizations.
In the technology planning, DGC planned to replace its obsolete website with a platform that would better meet its current needs and provide greater security. The main challenge in selecting a platform was to ensure that their public website was linked to the internal database managing its members. Both systems had to be integrated and secured at the same time.
The Project
Direct Impact Solutions created a custom FileMaker back-office application that manages day-to-day operations, along with a website offering public and private content linked to a real-time FileMaker database. Both applications are hosted on a virtual and secure dedicated server, accessible by all district councils across Canada.
The Benefits
The solution helped DGC to harmonize its processes in all district councils and to allow the National Office to share common data between boards. This shared data structure allows DGC to analyze centralized data for all District Councils at the same time. All boards share the same platform, allowing district councils to work more effectively and collaborate better.
The solution provides several benefits:
Faster aggregation of reports for DGC management
Faster data processing and quicker turnaround times
Greater sense of community and knowledge sharing from common processes and practices, reducing the burden of succession planning and facilitating the transfer of knowledge to new users of the system
A relationship with Direct Impact, now with a branch office in Toronto, providing more responsive and integrated technical support. Expertise in a whole team, available to solve problems as they arise
A single shared solution, allowing DGC to avoid the additional costs of multiple systems in multiple district offices
A new hosting infrastructure dramatically reduces data security and server robustness. A dedicated infrastructure team at Direct Impact helps support and maintain the solution, as well as, industry best practices for securing data on the Web
Integration between systems in real time, ensuring that data is kept up to date and available to all users of the system
Self-help functions on the organization's website, reducing the administrative burden for staff, including updates of members' personal and professional information, payment of fees and their current status within DGC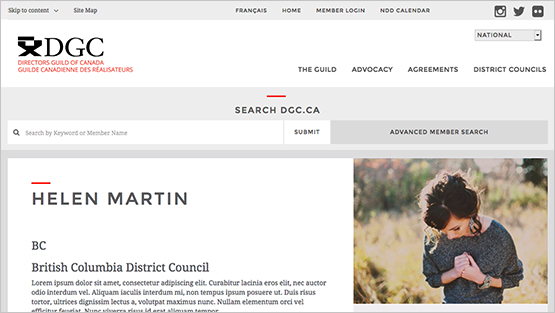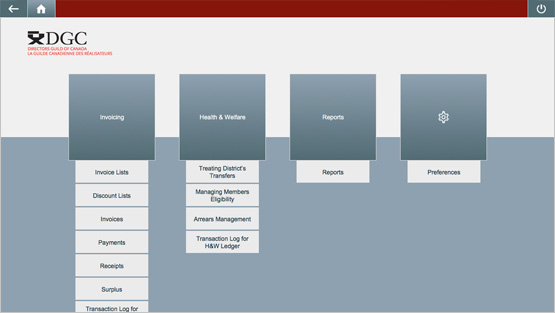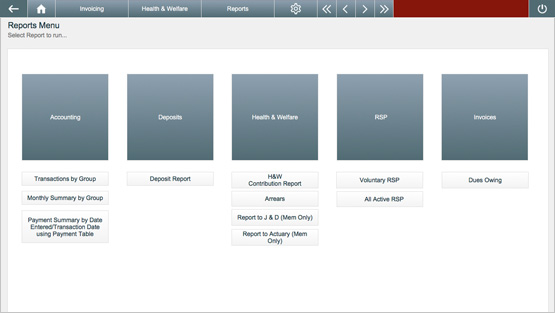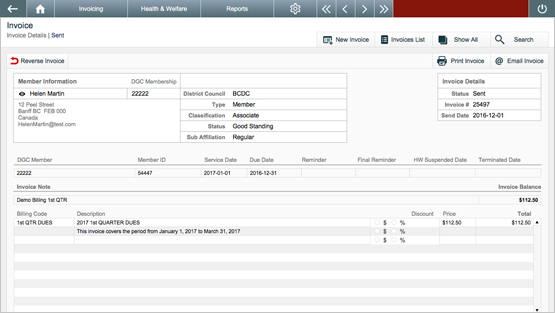 Have a Project in Mind?