FileMaker Case Study
Service Company/Construction Sector
Case Study: JCB Construction Canada
Founded in 1985, JCB Construction Canada Inc. specializes in managing and executing medium and large-scale construction, renovation and interior fit-out projects in the commercial, industrial, institutional, and multi-residential sectors.
JCB has become a major player in the construction industry over the years by constantly being at the forefront of best practices and the latest technologies in the market with the combined expertise of over 100 employees. They carry out hundreds of projects annually across the country.
THE CLIENT
The company has been using FileMaker consulting since 1996. Over the years, the solution evolved organically to meet both JCB's needs and those of its customers.
In order to ensure the business growth and increase the productivity of its teams, the company wanted to develop new modules and make significant modifications to the system in order to computerize and centralize its operations on a single platform, accessible to everyone at all times.
The management team weighed the pros and cons of migrating to other systems used in the construction industry versus the development of their FileMaker solution. The management team felt the migration was too risky from an operational perspective and that FileMaker offered more flexibility.
THE PROJECT
The Direct Impact Solutions team was hired to develop the following FileMaker tools:
An iPad application for the management of real-time construction site activities;
An inventory management module (tools and equipment) using barcodes;
Billing management modules;
The mobile application and its new modules now allow administrative staff as well as construction workers to access the centralized information on the platform and to manage:
Equipment inventory;
Orders for materials and subcontractor services;
On site workers and subcontractors' schedules;
Project milestones checklist;
Daily reports of construction site activities;
Order and invoice validation;
Invoice approval.
THE BENEFITS
The company estimates productivity gains of approximately 10% per employee. Computerization and centralization of information have reduced the loss of time associated with information retrieval and duplication of data entry.
In addition, these tools offer JCB the possibility to ensure a better control of the projects and to manage them more efficiently thanks to the information now available in real time, which allows project managers and the accounting department to follow up more rigorously.
Finally, the project is also part of a sustainable development initiative consisting in reducing paper consumption and therefore improving their environmental footprint.
FUTURE DEVELOPMENTS
JCB plans to continue developing its FileMaker platform by linking it with its external accounting system and by adding new modules, such as:
Employee management file
CRM for customer relationship management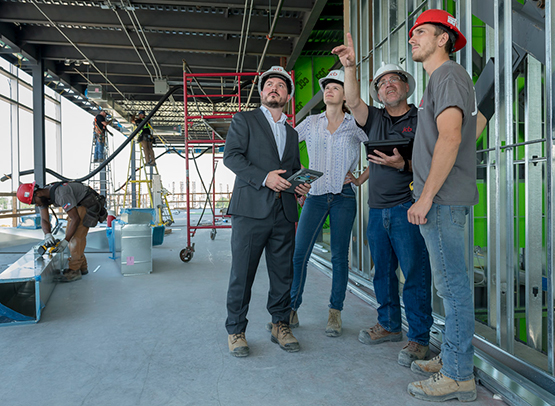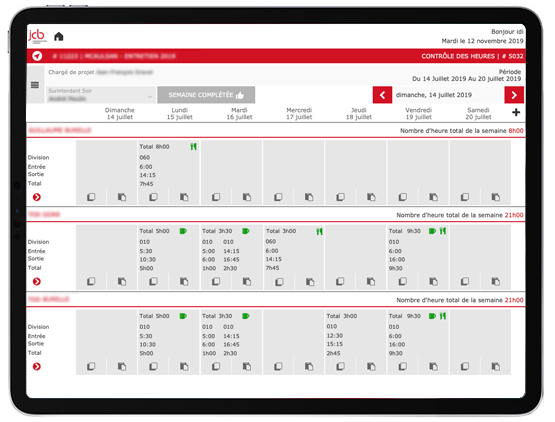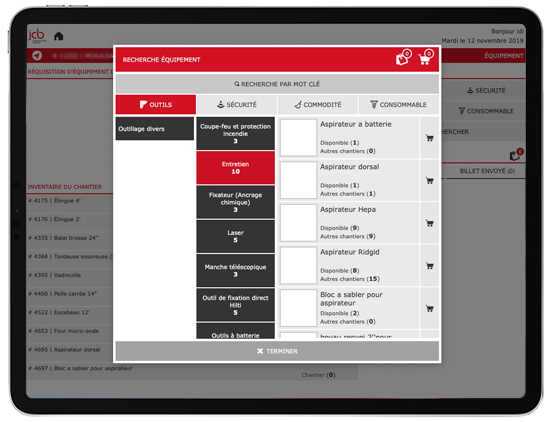 Have a Project in Mind