Streamline Your Business with FileMaker Custom CRM
Service Company/Construction Sector
René Perron Couvreurs
René Perron Couvreurs is a company who specializes in repairing all types of roofing, under three different commercial branches in which different specialized teams operate.
Customer Relationship Management with Dynamic PDF Creation
Originally, René Perron's team was looking for a dynamic PDF creation service. This team of more than 120 employees produced their estimates using dynamic PDFs that were emailed between the administration, the sales representatives and the operation team.
Custom FileMaker CRM for Improved Planning and Organization of Work
Our team of experts immediately identified the broader needs of the customer and offered a custom app that improves processes and efficiency. With the new system, René Perron Couvreurs employees can now:
Create quotes on iPad
Take "Before" and "After" photos
Enter timesheets
Communicate between different people
Sign contracts on iPad
Manage invoices and payments
Improved Efficiency with Custom CRM Solution
The benefits are at all stages:
Better management of sales, prospecting and customer relations
Improved planning and organization of work
Health and Safety Management and Communication
More efficient time and payroll management
More complete and accurate dashboards and reports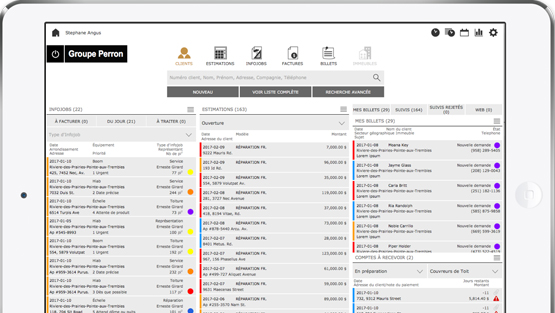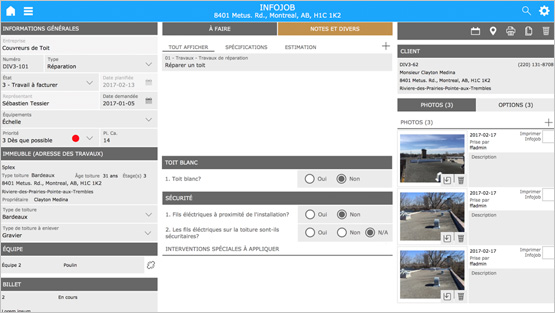 Have a Project in Mind?