FileMaker Development – Find the Right Fit for your Needs
Direct Impact Solutions is proud to be a Claris Platinum Partner. Our certified developers use FileMaker development to create custom solutions for private and public organizations.
FileMaker Development Services
Why Choose a Certified FileMaker Development Specialist?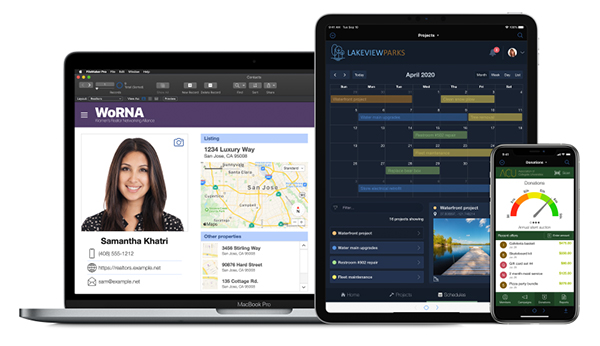 Custom Claris FileMaker Application Development
We specialize in creating bespoke applications through FileMaker Pro that are tailored to your unique needs. Our custom apps are compatible with Windows, Mac, iOS, and the Web, providing you with access to your data from anywhere in the world.
Our development team also builds applications that run seamlessly on iPad and other mobile devices. With FileMaker Go available on the iPhone, iPod Touch, and iPad, you can enhance your workforce productivity by enabling your employees to access your data and work remotely from the field.
Moreover, with FileMaker WebDirect, your solutions are accessible via a web browser, allowing you to create a web portal for specific users to access particular data in your system. Users can log in, view specific data, register for events, and more, providing you with a comprehensive, flexible, and convenient platform for managing your data.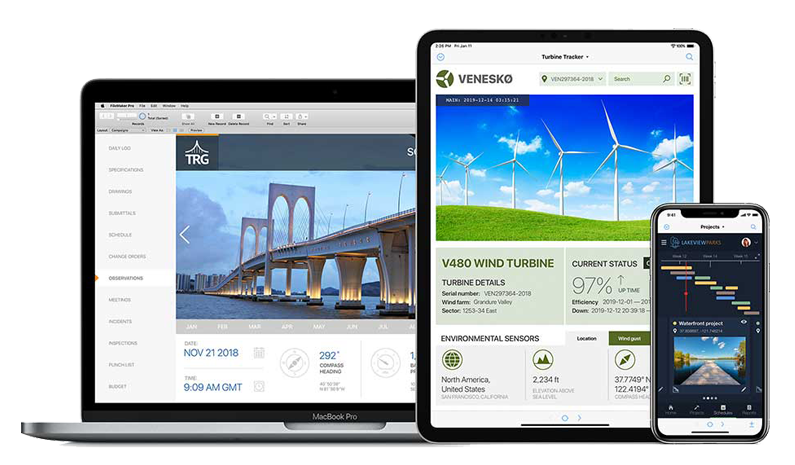 What is FileMaker Development?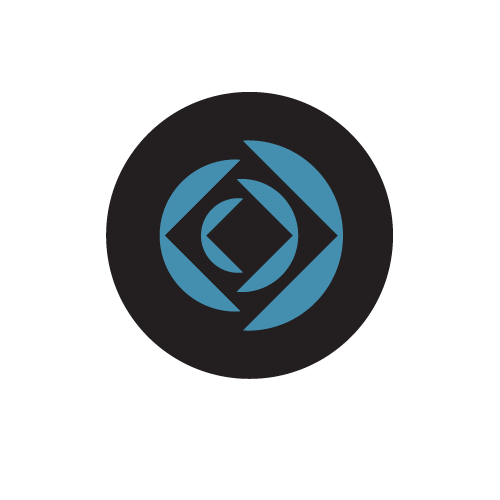 FileMaker Pro is a product included in the Claris platform bundle, which is a cross-platform relational database application developed by Claris International Inc. It integrates a robust database engine with a user-friendly graphical interface and security features, allowing users to drag and drop new elements into layouts, screens, or forms to modify the database. FileMaker Pro is a powerful and easy-to-use database software that enables you and your team to perform any task quickly and efficiently.
Designed for both Windows and Mac platforms, FileMaker Pro is a popular choice among small businesses and organizations because of its user-friendly interface. If you require assistance in developing a customized solution with FileMaker Pro, you can engage the services of a FileMaker developer or development company. With a custom solution in place, you'll be able to manage your data more efficiently and effectively, ensuring that your business remains competitive and successful.
Claris FileMaker Development Experts To Support you
Our FileMaker development experts can integrate your FileMaker application with a website or other applications using a variety of methods, including RESTFul Web services with the new FileMaker Data API, PHP scripts, Claris Connect, or FileMaker WebDirect (FMWD).
We can seamlessly integrate your existing solution with a range of platforms, such as popular accounting integrations including Sage 50 (formerly Simply Accounting), Sage 300 (formerly Accpac), Acomba and QuickBooks. We also support email integrations with Cyberimpact and Mailchimp, as well as integration with tools such as Office365 and Slack, among many others.
The integration possibilities are virtually endless, and we're happy to discuss your integration options with specific platforms in mind. As a world leader in FileMaker development, integration, and optimization, Direct Impact Solutions has head offices located in the Montreal area (Canada), Toulouse (France), and New York (USA). Trust us to help you unlock the full potential of the Claris FileMaker Workplace Innovation Platform and optimize your custom apps.