Claris Studio is one of the latest offerings from Claris as an attempt to modernize and expand the platform. If you have been following the various Claris webinars and the latest Claris Engage, there is talk about "FileMaker Next" and "The New Stuff".
In a recent webinar, Claris hinted at a couple of interesting things:
Web-based authoring
A new technology stack built on a proven framework (MongoDB, Node.js, React)
Extending an existing FileMaker application
Last April, Claris made a big announcement about its future. If you haven't heard, there is a new addition to the Claris platform. This new offering is called Claris Studio, a software as a service (SaaS), that requires a subscription.
Claris Studio will allow users to collect data via web forms anonymously, without having to log in to a file with a username and password. With this update, users can set up forms, questionnaires and surveys without worrying about access information, license requirements or impacted server performance. This data can then be quickly connected to a FileMaker file using a new version of FileMaker, now called Claris Pro. This new offering is not meant to replace FileMaker; it's a new product aimed to complement the platform.
What you need to know about Claris Studio
Claris Studio allows users to create personalized forms, questionnaires and surveys that can be filled out anonymously, without logging into a FileMaker solution, and without installing any software. Forms can be filled out entirely on the web. If you wish to learn more about all Claris FileMaker Licenses, visit this page.
Claris Studio allows users to collect text, numbers, dates, multiple choice questions, phone numbers and email addresses. The appearance of these forms can be customized by adding a header, logo and images. Claris Studio is also responsive, meaning that forms you create will automatically adapt to different device sizes. Users can seamlessly fill out forms in a web browser on desktop and mobile devices.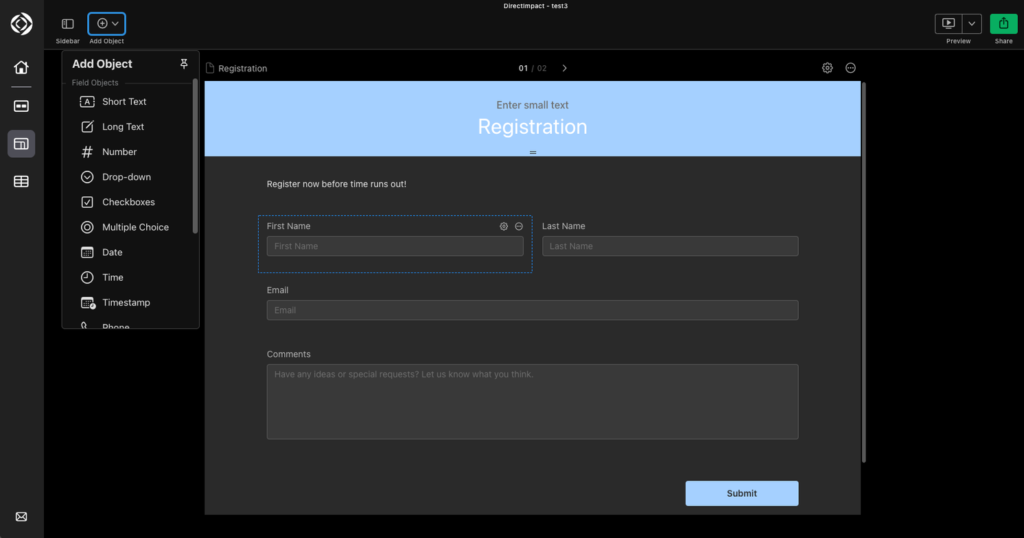 What is Claris Studio?
What are the limitations?
First of all, Claris Studio is currently in "Developer Preview" mode, which means that it is only available for FileMaker developers that want to try the tool. It cannot be used in production yet. Moreover, this "Developer Preview" currently exists in a stage that we refer to as an MVP, which stands for minimum viable product. The functionalities of the tool are therefore limited.
Here are some current constraints:
Customizing the appearance is limited

You cannot choose a background color or image
You cannot display a question conditional on previous answers

You cannot integrate a form into an existing website (iFrame)
You cannot initiate a payment
You cannot share a pre-filled form with existing data
You cannot upload documents or images
You cannot add a link on the form
Regional support not yet finished, meaning the initial launch with be US-centric

Support for languages other than English will come at a later date
How is Claris Studio different from FileMaker Pro 19?
In order to access Claris Studio data, you'll need a copy of Claris Pro (or eventually a copy of Claris Server or Claris Go). Claris Pro is the twin of FileMaker Pro, with one difference – it allows authentication with a Claris Studio ID.
Once the authorization is successful, Claris Pro users can add a new data source from Claris Studio (from one of the forms). Claris Pro will not replace FileMaker Pro; both applications will co-exist and Claris Pro will only be required to access Claris Studio data. FileMaker users that don't wish to adopt Claris Studio won't need Claris Pro.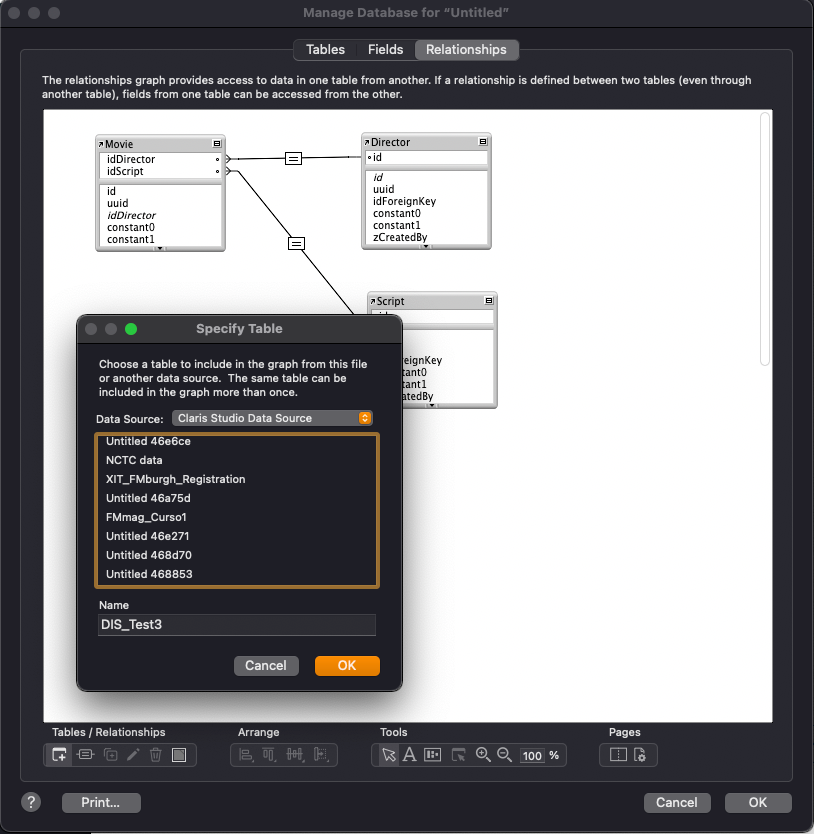 Unlock the Benefits of Claris Studio for Your Business
What are some use cases for Claris Studio?
These scenarios (and many others) would be a good fit for Claris Studio:
Customer satisfaction surveys
Pre-employment questionnaires
Activity registration forms
Vacation request forms
Team building activity surveys
What are some use cases for Claris Pro?
Using Claris Pro, it is possible to retrieve data from Claris Studio forms to:
Create a database of clients and prospects
Create statistics and graphics based on imported data
Relay data from Claris Studio to a third-party service such as MailChimp to send marketing communications
Do users need Claris Pro to access Claris Studio data?
Yes. At the moment, only Claris Pro gives access to Claris Studio data.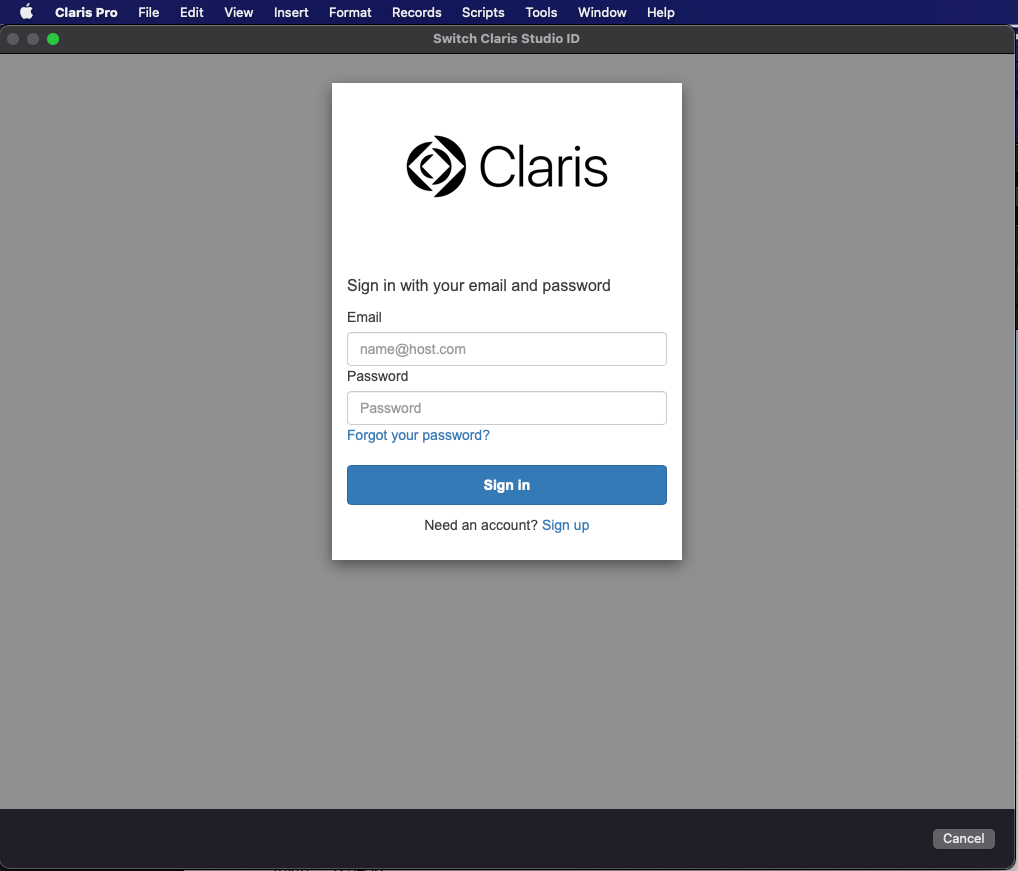 How does licensing work?
We don't know at this time. Since the tool is only in the preview stage, Claris has not released information about licensing or pricing. However, we know that a subscription will be required.
When will Claris Studio and Claris Pro be released?
We don't know exactly, but we can expect an official release this fall.
Where can I get a trial?
Since the tool has not been officially released, it is not possible to get a trial version at this time. Stay tuned to learn more about updates to the platform and when these new releases will be available.